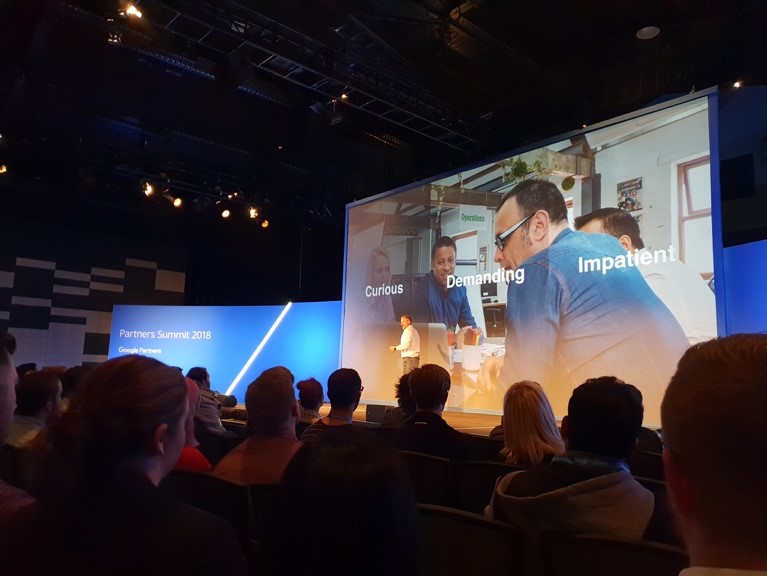 How does your digital marketing agency keep up with the latest developments and trends?
Knowledge is one of our core business values, and ensuring we have the most up to date skills is vital to our client's success (as well as our own!). That's why our team are always reading the latest books and articles, attending industry events, talks, masterclasses and workshops and completing training and further education…
Earlier this month, Erin, Jarrod, Ann and Patrick attended the Google Partners Summit - an annual event held to inspire, inform and connect digital marketers with the latest ideas and innovations, and network with experts and peers to share experiences and insights.
Ann Nguyen, our Campaign Manager: Client Performance has put together five key insights from the 2018 Summit:
Consumers are increasingly curious, demanding and impatient.
Expectations of modern-day consumers have risen infinitely (>11 seconds to load a webpage is too long!) and there is more onus on brands and businesses to service this demand.
Businesses that offer ease and convenience will reap the benefits and $$$
Consumers want it all - fast, cheap and good… according to Google it's not possible to get something done fast or cheap and also really good!
Artificial Intelligence (AI) is on the rise and becoming smarter, however still evolving and learning.
Patrick Roden, our Campaign Consultant - Paid Media, was most excited by these three announcements and tips:
Later this year Google will be releasing automated Shopping Feeds, which will save PPC analysts loads of time, as presently we have to build these feeds manually!
More precise first touch-point reporting will be implemented, allowing you to see exactly where a user found your business.
And here's a useful online tool you can use to compare your website's load speed to your competitors: https://www.thinkwithgoogle.com/feature/mobile/
If you need help with your digital marketing, website speed or any other marketing or business challenge give us a call on 1300 818 188 or email digital@sentius.com.au
Connect with us on Facebook and LinkedIn to stay up to date with all of our projects, campaigns, clients and agency adventures!